Stuart Page - Shustak - Photographer tribute
Larence N. Shustak

Larence N. Shustak was born in The Bronx, NY, 13 Feb 1926, and lived and worked largely as a photographer in and around NYC and later taught photography for a short time in Carbondale, Illinois.

He moved to Christchurch, New Zealand in 1973, and established the Photography Dept at the School of Fine Arts, Univ. of Canterbury. He remained in Christchurch until retirement around 1990 when he moved into an old Samoan Church at South Brighton Beach.

Larence departed our company on 15 May 2003, and this site is the beginning of a web presence for a feature film called "SHUSTAK" currently in production by an old student and friend of his, Stuart Page. A DVD will also be produced, containing the 90 min feature, 3 of Larry's 16mm films from 1960's/70's in NY, and some surprise "extras".

An exhibition of SHUSTAK and PAGE images & films called "SHUSTAK" will open on 11 July 2008 at MIC gallery, K' Rd, Auckland New Zealand http://mic.org.nz

Larry is survived by his wife Margo, two sons and two daughters from his three marriages. His first son Allan died in August 2005.




Allan Shustak by L.N.S c. 1960


SHUSTAK: STUART PAGE
11 JULY – 15 AUGUST / Gallery 2, 3
Shustak is a feature documentary of artist on artist. Stuart Page has mounted an extensive meta-narrative and a sustained conversation in pieces, part wild homage and part quiet ode to the life and work of Larence Shustak. Shustak, an American, the son of Jewish immigrants, discovered photography while in the military and gave up a career in the States to come and teach at the edge of the world. This left his friends asking 'Why?' as he bucked the usual trend in artistic migration and performed a true counter culture move.
From the New York of William Klein and Eugene Smith and the jazz haunts of Manhattan to the suburbs of the South Island and isolation of Ilam. He brought with him cameras and ideas, zeal, and a personal vision that drew on the unfolding utopian philosophy of Buckminster Fuller and the latest media understandings of Marshall McLuhan.
Shustak reveals the man as artist, teacher, friend, father, husband, provocateur, agitator, character. This documentary brings together the teacher and student with a unique eye for the interplay and scope between image and text, with Page punctuating his footage with Shustak's own original prints and archival material. The viewer becomes aware of a dynamic between Shustak and Page and their shared and renewed interest in the visual language of the street, graffiti and living in an ever-changing sign - age. Page combines his own mix of unconventional 'talking head' interviews with animated photos and words scanning his former teacher's career from stunning Harlem social photo essays to provocative fish eye nudes, and from stark black and white 16mm shorts to lush Polaroids.
In fact he didn't do the jazz stuff for Life magazine, they were back record cover pics for Riverside.
The SHUSTAK doco is entered in the DocNZ festival (Feb 2009) for which they require at least a NZ premiere. The reasons for not showing the doco have nothing to do with the MIC. In fact I was the curator of all of the material. (FYI NZIFF declined the film for the current festival).
The 20 min trailer/EPK is intended to introduce Stuart Page, his work, and a bit about his connection with Shustak. There are a few snippets from the SHUSTAK doco included as well.
Let's see if the film gets accepted by DocNZ, and meantime "hold your patience!" ;-)
I realised too late that it was a bit confusing, I guess I just thought that because NZIFF knew that the film would be screening parallel to the MIC SHUSTAK show, that it would "get in behind it" but there was a lot of other artist docos of more famous people or whatever and SHUSTAK didn't make the cut. Bit of a risk, but now it's a 6 month "teaser" till hopefully it screens in DocNZ, which tours the main centres too.
The original film for which I applied for funding from Creative NZ SIPF was going to be just interviews with SHUSTAK and his work and music. I started to do the interviews which was very difficult, he wasn't too keen, and he wasn't very well. I did two interviews in Sept 2002 and Jan 2003, he died in May 2003. At that point some of his friends in NYC demanded to be involved and before I knew it I'd interviewed all of his best buddies, and his four children and two ex-wives etc. At this point the film had expanded and at first cut was 5 hrs duration. It took quite some time and brutal dismemberment of whole aspects of his life such as geodesic domes, politics, and other subjects, and I got it down to 2.25 hours. Further hacking and culling of certain interviewees got it down eventually to 92 mins, it's current duration.
I entered it into MIFF (Melbourne) and NZIFF (NZ) both of whom rejected it. It was and still is a "work in progress" - in that it is "cut" but hasn't had a "colour grade" or an "audio mix" - two processes that can cost upwards of $24,000 for a 90+ min film. If the doco is accepted by one of a number of major film festivals (incl. NZIFF & MIFF) it would qualify for NZ Film Commission "Post Production Funding" - this would take care of the "grade & mix."
So you can see that it's not the $16,000+GST budget that I started with, it has now cost approx $45,000 (i.e. $30,000 of my own money not including time) and it's still not "graded & mixed." So I appreciate that people are keen to see it, but there is a lot of work and politics and maneuvering required to complete a film about a relatively unknown and occasionally disrespected person.
James Robertson is a primary school teacher, curator and artist. He curated a show at Canary Gallery in 2005 called PAPERWORK and it included Sam Mitchell, Gavin Hurley, Megan Hansen-Knarhoi, Trust Me, as well as James and myself.
James wrote a 580 word blurb about the 24 photos I had in that show, and I thought his text was very good, referencing writers that are not often considered such as Debord, Baudrillard and Jencks, and discussing concepts that showed a wide and learned understanding of art & media.
I asked him to write for my EAST:WEST film installation at Anna Bibby Gallery in 2006 and was again very pleased with his insightful writing.
It was no-brainer when MIC asked if I knew of someone to write for the SHUSTAK poster.
No James didn't know LNS personally, I met James in 2004 or 2005, after the passing of LNS in 2003. But he has seen more than one version of the SHUSTAK doco over the last year or so, as well as a lot of the associated photographic material that I used, and has borrowed Bucky Fuller and Marshall McLuhan books from me, as well as other material
Entertainment
Moving image tribute to provocateur
Mon, 21 Jul 2008 5:51a.m.
Local artist Stuart Page has mounted a tribute to filmmaker, photographer and provocateur Laurence Shustak.
It has just opened to the public at the Moving Image Centre on Auckland's Karangahape Road.
"Was the bombing of the World Trade Centre - in relation to Hollywood disaster movies - not unlike snuff pornography versus sadomasochistic porn?"
–Slavoj Zizek

Stuart Page's video installation EAST:WEST, comprises three experimental pieces: WARPORNUSA (2004); Code Orange in the Big Apple (2005); Otaku Octopus (2006). They involve deteriorated and deterritorialized images. That is, images on the brink of disintegrating, either in the frames themselves or their actual often unstable subject matter, images that are taken from a specific context, re-inscribed and re-coded.

The magnetism of the video images is that they attract and repulse, pulling and pushing the viewer like the television sets in Cronenberg's Videodrome. Page's triptych of monitors is equally seductive and terrifying. They show saturation both of psychedelic colour and mass media's proliferation of visual information, the results of an America coming down after a bad acid trip. Page emphasises this hang-over from the sixties, with a sweetened toxicity, a culture of excess, 'artificially coloured', inverting flavours, faces, bodies, borders and boundaries. Test patterns and bands of process colours extend beyond the flickering screen and onto the project space walls.

I would liken Page's style to that of filmic decollage, think of Rotella with a handi-cam, a post-modern, 'post-medium' Vertov of surfaces. A cinematic stencilling is utilized; cut-aways and cut throughs of still digital photography and sequences. This is street inspired layering which allows pictures to peel away from one another and imprint, superimposed and dissolved to hypnotic effect always with an eye on unsolicited lines, chance forms and hidden, almost subliminal meanings.

There is the beautiful interplay between Code Orange and WARPORN in their 'appropriation' and 'scratching' of the found or ready-made image. Code Orange operates in a straight but not uncomplicated documentary mode, a visual travel diary of city streets, the artist as punk flaneur and tourist. Whereas WARPORN acquires its material via internet sites, Page 'hijacks' his raw data if you will. Differences are explored between amateur and auteur, surveyed citizen and voyeur.

By editing and re-presenting this material Page comments on the encroachment of a genuine public space by corporate hegemony yet celebrates, adds and makes room for resistance. His international coverage declares a diverse yet shared visual language of urgency and protest within the anti-globalisation and anti-war movements. It is a major irony that video and internet technology were both born of U.S military interest and investment. It is the job of the artist to take such technologies and free them of imperial and corporate ends, allowing new forms, an alternative politics and room to question, challenge and reflect. As a spectator leaving EAST:WEST one will take the retinal after-burn and hallucinatory power of the image with them and be asked to re-orient oneself, in new directions.

-James Robertson, Auckland 2006.
http://www.3news.co.nz/Entertainment/Story/tabid/418/articleID/63727/cat/55/Default.aspx
http://www.3news.co.nz/Video/Entertainment/tabid/312/articleID/63727/cat/55/Default.aspx#video
http://www.3news.co.nz/Portals/0/flash/videoPlayerCookie.swf?rnd=1
photographer Lawrence Shustak - took wonderful shots of great jazz and blues musicians circa 1950/60's.
"My favourite, though, is Lawrence Shustak's New Brighton Dome, which I found out about while scouting around for cheap shops to rent, something that Shustak had already beaten me to.
Shustak's now defunct gallery was located in an under-utilised shopping mall. In archetypal New Brighton c. 1976 style, the space opened out to the mall with large aluminium framed windows and was carpeted, floor to ceiling in grey hard-twist pile. Low-key and sparsely decorated, the gallery contained works by Shustak and some of his friends: a red neon sign that read SIGHT-SEEING; a collection of 'tasteful' black and white nude photographs; photocopies of a seminal theoretical text about why modern art is rubbish; and a replica of a Marcel Duchamp master work, namely a buckled bicycle wheel crudely attached to a stool, daubed with red and yellow paint, kept company by a collection of driftwood that had been given a similar paint job.
Sellotaped to the shop window were a postcard and a computer print out. The postcard was of the geodesic dome in Covent Garden with "transfer to New Brighton" scrawled on it in biro, while the print-out showed a 3D rendering of the projected dome in its local setting. It looked like a giant UFO, sucking the life out of the once-prosperous weekend shopping Mecca, and assimilating the palm trees and red brick planters.
Shustak, a retired photography lecturer, later told me that it was admiration for Buckminster Fuller (the inventor of the geodesic dome) that had led him astray from his happy existence as a freelance photographer, and into academia. It was this heady world that finally lured Shustak away from his native North America to Christchurch, and after his retirement, to New Brighton. The dome was the solution to the problems felt by local businesses since the loosening of weekend trading laws and the loss of New Brighton's Saturday trading monopoly. The pier just is not enough. Shustak felt that after a poor start, where all the local authorities thought he was a crackpot, he was making progress with his project, having secured the support of former Mayor of Invercargill, Tim Shadbolt. "
LARENCE SHUSTAK shustak@nz-photography.com
P O Box 18624, CHRISTCHURCH
Contact Phone / Fax: (64+3) 382 0273
Available for: Commercial Work, Exhibition
and this:


Good Luck.



A selection of photos

by L.N.Shustak

featured in the "ART IN PUBLIC

" CD ROM



Larence Shustak, 1926-2003
Larence Shustak, the founder of Canterbury's School of Fine Arts' photography department, has died at the age of 77.

Mr Shustak worked as a senior lecturer in design, film and photography from 1973 to his retirement in 1992.

Born to Jewish immigrant parents in New York's Bronx in 1926, Mr Shustak had a varied career prior to moving to New Zealand. Training first as an apprentice toolmaker, he went on to serve in the US army during the final stages of World War Two, later working as an interpreter helping in war crime trials in Germany.

In the mid 1950s Mr Shustak turned his hand to the study and practice of photography and design. He combined photography with his passion for jazz. shooting the images for many jazz and blues record covers. His work soon featured in magazines and exhibitions and he began teaching and running photographic workshops for the New York School of Visual Arts and Time-Life Inc.

From a teaching position at Southern Illinois University Mr Shustak moved to Canterbury.

Fine Arts Senior Lecturer Simon Ogden remembers Mr Shustak as a "colourful character" who always had cameras hanging around his neck.

"He was very much a Jewish New Yorker, even after all the time he lived in New Zealand.

"Never one to adhere to formalities, he was very outspoken and didn't suffer fools." For Mr Ogden. one photograph of Mr Shustak taken in New York summed up the man. "He was standing with his pedal bike, cameras around his neck, next to a sign that read "no bicycles or cameras allowed."
Mr Ogden said students held him in high regard. "He never told students what to do but was enormously excited about what they wanted to do."Lecturer Glenn Busch described Mr Shustak as a "unique character" and "a breath of fresh air".
"It was great to have had him living here in Christchurch."

Stuart Page, a graduate of the School of Fine Arts. has just received Creative NZ Funding for the production of a documentary celebrating the life of Mr Shustak. The experimental documentary will consist of a montage of animated photographs, film and text inter cut with images of Mr Shustak at work and play It will be accompanied by a soundtrack of interviews and music by Mr Shustak.

Mr Shustak is survived by his wife Margot. and three sons and two daughters from his three marriages.
SHUSTAK the award-winning Documentary feature:

Larence (sometimes Lawrence) Nathan Shustak (LNS) was born in New York City on 13th February, 1926. He grew up in New Jersey with his father (Henry), his mother (Pearl) his brother (Ray) & his sister (Sarah). He left school at the age of 15 and entered an apprenticeship in tool-making. It was during these years that he took evening classes in Philosophy. In 1944 he enlisted in the US Army and he was assigned to the 774th Tank Battalion in Germany. He remained in Germany when the war ended and became an interpreter, translating military documents and letters and assisting war crime lawyers in questioning prisoners for information.

Following his discharge from the Army in 1946, he returned to working as tool and dye maker at various companies in New Jersey and New York City until 1950.

In 1951 he spent the year in Europe, financed by gathering soil samples for the Pfizer Co. It was during this year that he began to become very interested in photography. Some of this work would become part of the group show Photography in the Fine Arts at the Metropolitan Museum in New York City in 1962.

On his return to the U.S.A in 1952, he started photographing Off Broadway shows, actors portraits and frequently stories for magazines. By 1955 he had his own studio and was mostly shooting record jackets, but also book covers, photographic illustrations, brochures and annual reports. Shustak's reason for photographing record jackets was so he could go to the recording sessions.

Between 1955-1958 Shustak became serious about his work as a photographer and began to use photography as a means of personal expression. He attended workshops with Eugene Smith, Nathan Lyons, David Vestal and others.

Around 1958, Shustak had a portfolio in Modern Photography in the "Discovery" section where the work of new photographers was published.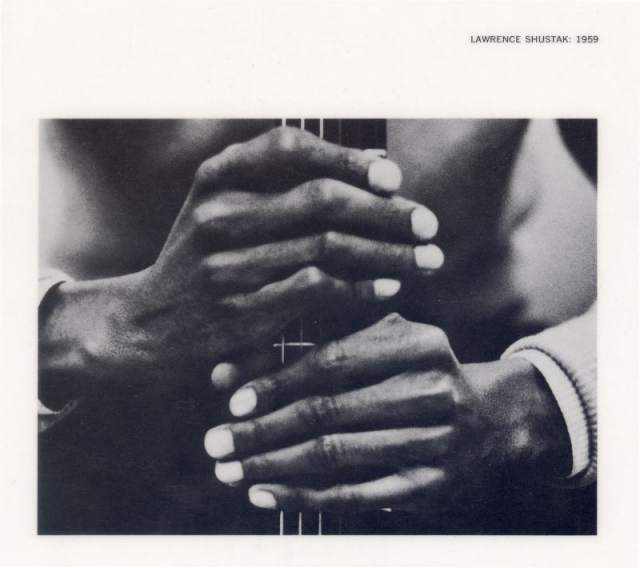 In 1960, Shustak received the Art Director's Club Award for a record jacket and the American Institute of Graphic Arts Award for the illustration of a story about Cannonball Adderly.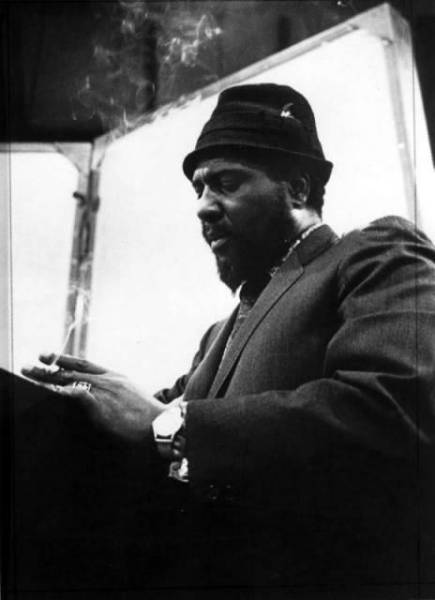 Thelonius Monk
1961 and Shustak had a one-man show at the Village Camera Club in New York and another at the University of Minnesota Art Gallery. Around this time, another portfolio of Shustak's work was published in the Popular Photography Annual.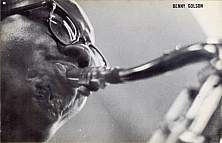 Benny Goldson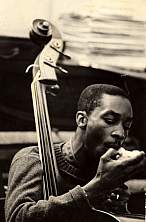 Sam Jones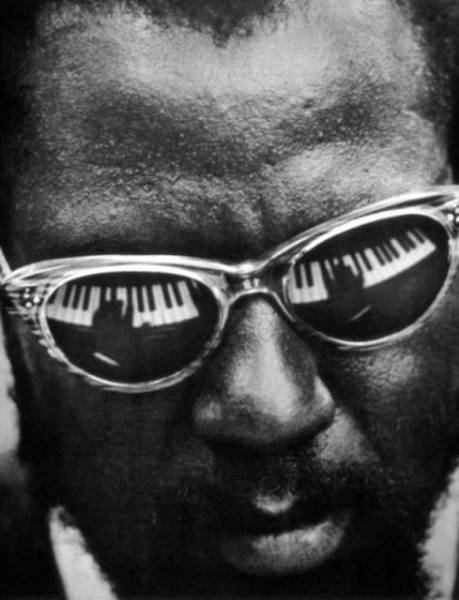 Monk

In 1962, lee Lockwood received a group show at the New School in Contemporary Photography and in that same year Shustak's work was a part of Photography in the Fine Arts II at the Metropolitan Museum of Art, plus a group show at New York University.

Between 1960-1964, Shustak gave private classes in printing technique and from 1963-1966 he taught courses in the aesthetics and history of photoraphphy and photographic printing at the Educational Alliance in New York.


Cracow Jazz Club, Poland.

Gallery of Provincetown, Mass.

Carl Siembab Gallery, Boston, Mass.
Shustak was also represented in Photography in the Fine Arts III at the Metropolitan Museum of Art. Newsreel footage for French TV with William Klein. Associate editor of Contemporary Photographer with Lee Lockwood.
Film for Seventeen Magazine About the day in the life of a young model. Portfolios in the German magazine Twen and Camera 35 Extensive photgraphic mosaic on the South-east Bronx and its social environment, commissioned by the Albert Einstein Institute to supplement a metal health research study.
Solo show of the South East Bronx at Underground Gallery NYC.
16mm film called "Bike or the Great Memorial Day 50 Mile Race." A poetic documentation of a bicycle race shot in colour 14 mins.
Portfolios published in The Smith Review, Chelsea Review and the Manhattan Review.
Consultant in the mental health program at the Albert Einstein Institute NYC.
School of Visual Arts teaching basic and advanced Photography and Photojournalism.
Solo show at New York State University.
Group show at the De Cordova Museum in Lincoln, MA. Part of the Graffiti series was used to illustrate a book, "Great Wall Writing."
Educational film "Roads to Understanding" for the NDEA Institute at Brooklyn College.
Solo show in the Photography/Cinematography Gallery in Boston.
Solo show at the Parsons School of Design NYC.
Group show at the Exposure Gallery NYC
16mm film called "Landscape" An experimental film using time compression to delineate the route between New York and Boston.
Portfolio of Graffiti in Trace Magazine and South Dakota Review.
Illustrated a book called "The Flower People"
Exploration of spherical perspective using the 180mm lens(fish eye) on large format cameras This work was exhibited in a multiple opening at the Photography/Cinematography Gallery in Boston and at the Gallery Neri-Zagal in Peterborough, NH. These photographs were published in Popular Photography's 1970 Woman Annual and the 1971 Photography Annual.
16mm film called "Have my Friends been asking for Me" A documentary film for St Joseph's School for the Blind. Narrated by John Cassavettes B&W 29 mins.
Film "Have my Friends been asking for Me" wins best documentary in the Atlanta Film Festival.
Teaching photography and design at Southern Illinois University.
Teaching position taken up at School of Fine Arts, University of Canterbury in New Zealand.
Solo show at Labyrinth Gallery, /Christchurch, NZ.
Christchurch City Council Arts Festival commission - Tetrahedronal Camera Obscura.
Group show at CSA Gallery, Christchurch, NZ.
Polaroid Photographs exhibited at the Artists Quarter Gallery, Christchurch, NZ.
Group show at Photo Forum Gallery, Wellington, NZ.
Sets up a business to re-ink dot matrix printer ribbons.
Treasures on Earth show at CSA Gallery, Christchurch, NZ.

Abstract, Academic, Academy, Advertisement, Adviser, America, Amount, Animation, Architecture, Art, Artisan, Artist, Artistic, Artistry, Artwork, Art Nouveau, Australia, Baroque, Beauty, Bicycles, Billboards, Books, Brass, Business, Buskers, Camera, Catalogue, CD-ROM, Charts, Christchurch, Chronicle, Cinema, Cinematography, Cipher, Civilisation, Church, Class, Classical, Clone, Close-up, College, Colour, Commercial, Commission, Communication, Community, Composer, Composition, Computer, Conceptual, Connoisseur, Consultant, Copy, Corporate, Craft, Creation, Cubist, Cultivated, Culture, Cultural, Curator, Dance, Data, Decoration, Democracy, Design, Designer, Desire, Detail, Develop, Development, Digital, Discovery, Displays, Document, Documentary, Documentation, Drawing, Dream, Economics, Education, Effects, Elegance, Engineering, Enlightenment, Essay, Etiquette, Exhibition, Expert, Expose, Exposure, Famous, Fantasy, Fashion, Film, Fine Arts, Finesse, Fishing, Form, Frame, Freedom, Galleries, Geography, Geometric, Gifts, Gold, Government, Graffiti, Graphics, Guild, Harmony, History, Historical, Home, Human, Humanities, Icons, Ideology, Illustration, Illustrators, Image, Imagery, Imagination, Impressionist, Independent, Index, Industry, Inflatable Art, Information, Institute, Institution, Instrument, Introductions, Inventions, Islands, Journalism, Kaleidoscope, Kinetic Art, Kiwi, Landscape, Law, Layout, Lens, Library, Light, List, Literacy, Literary, Literature, Living Art, Love, Magic, Malls, Manuscript, Maps, Market, Masterpiece, Mastery, Mathematical, Matrix, Media, Memoir, Mentor, Merchandise, Metaphor, Model, Money, Morality, Motif, Motivation, Movies, Multimedia, Murals, Music, Nation, Negative, News, New Zealand, Object, Objective, Ocean, Optics, Optical, Order, Origami, Original, Outline, Pallet, Panorama, Partnership, Pattern, Payment, Peace, Perspective, Philosophy, Photograph, Photography, Photographic, Photographer, Pictorial, Picture, Playgrounds, Poetry, Political, Polytechnic, Portfolio, Posters, Power, Presentation, Press, Price, Principle, Print, Printing, Prism, Process, Produce, Product, Production, Program, Professional, Project, Promotional, Prototype, Public, Publication, Publicity, Publishing, Purchase, Quality, Rate, Record, Refined, Renaissance, Replica, Representational, Reproduction, Request, Research, Review, Rococo, Romantic, Sculpture, Sales, School, Science, Scientific, Selling, Sex, Shape, Sheep, Shopping, Shops, Shot, Shutter, Signs, Silver, Simulation, Skills, Snap, Snapshot, Social, Spectacle, Standard, Statistics, Statuary, Statue, Stimulating, Structure, Studio, Study, Style, Success, Symbol, Symbolic, Synergy, Tact, Tagging, Teacher, Telephoto, Television, Text, Theatre, Travel, Treasure, Type, Universe, University, Urban, Victory, Video, Visual, Wheels, Wisdom, Zoom


Stumble It!