HELP WINSTON PETERS - THEY LIVE !
Hehe
THEY LIVE !!!   Here visiting the Grey Lynn Park Festival. More GLPF photos:
http://www-2.net/y23.stock.pictures/20111119-glpf2/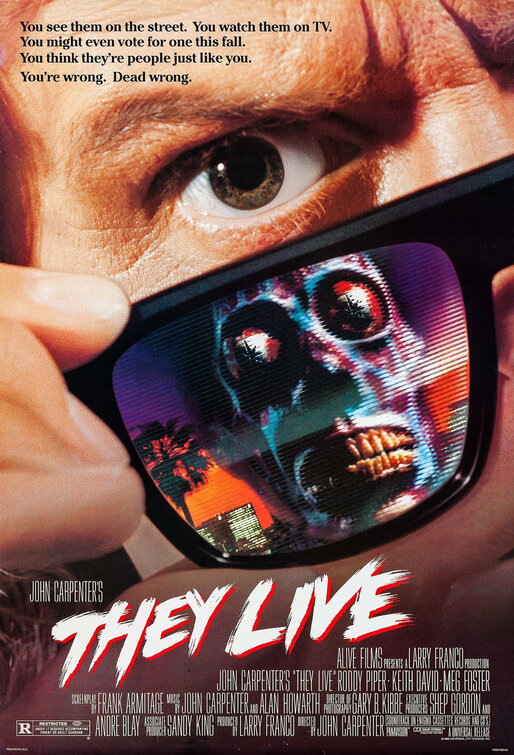 They Live is a 1988 science fiction/horror film directed by John Carpenter, who also wrote the screenplay under the pseudonym Frank Armitage


The hero soon discovers that many people are actually aliens, who are human-looking except for skull-like faces. The aliens tend to be wealthy upper class members of society, as well as politicians. When the aliens realize he can see them for what they truly are, the police suddenly arrive.
Nada escapes and steals a police shotgun; while evading the police, he accidentally stumbles into a local bank filled with aliens. Realizing that the jig is up, he proclaims, "I have come here to chew bubblegum and kick ass...and I'm all out of bubblegum." A shooting spree ensues and after killing many aliens, one of them disappears after twisting a dial on his wristwatch (that resembles a Rolex) before Nada can shoot him.
...a local TV station, Cable 54, and the source of the aliens' signal.
Stumble It!